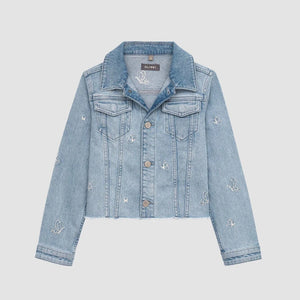 DL 1961 - Manning Jacket in Indigo Butterfly
Manning is a trucker jacket with a straight fit and classic details. Its point collar, chest pockets, and button front closure make it a versatile topper.
Indigo Butterfly is a light, bright indigo wash with white butterfly embroidery. It features matte silver hardware and a raw hem.